When it comes to hitting the town in any given city of your choice, how fun, unique, and downright enjoyable your experience can be is often largely determined by the amount of small business in the area.  Whether they fall in the realm of restaurants, nightlife, shopping, or beyond, small businesses make communities like Baltimore unique, providing one-of-a-kind experience that simply can't be matched by those of nationwide chains.
Which is part of the reason that it's good to hear the news that Baltimore ranks 21st when it comes to cities with the most small businesses in the U.S.  According to On Numbers analysis of U.S. Census Bureau data from 2010, the Baltimore area has 63,527 small businesses it calls its own.
Baltimore ranks among 13 other U.S. markets that have 50,000 to 100,000 small businesses based in their locale.  11 U.S. markets contain over 100,000 small businesses.
Since the U.S. government hasn't created an official definition for what qualifies as a small business, On Numbers went ahead and defined a small business as a private-sector establishment with fewer than 100 employees.
Ahead of Baltimore are a number of notable U.S. cities with New York ranked at number one and boasting 522,789 small businesses as of 2010, Los Angeles at number two with 323,859 small businesses, and Chicago in third with 230,624 small businesses.
Other cities with over 100,000 small businesses as defined by On Numbers are Atlanta, Houston, Dallas, Washington, Philadelphia, Miami, Boston, and San Francisco-Oakland.
Comments
Related Posts in Baltimore News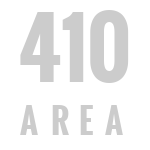 Baltimore Ranked 21st in U.S. for Number of Small Businesses