Some may take this as good news, some may not, but according to a study commissioned by Downtown Partnership of Baltimore Inc., the Downtown Baltimore real estate landscape needs 5,000 new apartments by 2017 to meet the projected demand of potential renters.
Downtown Partnership of Baltimore Inc. hasn't released the entire study just yet, but its president, Kirby Fowler released a handful of details during a panel discussion yesterday.  These cover the future growth in apartment real estate the Downtown area needs to meet projected demands.
Fowler and the Downtown Partnership analyzed Downtown Baltimore's rising occupancy rate, now at 97.2 percent, and concluded that local developers have ample growing space to build new rental housing in the city.
The study isn't the first of its kind commissioned by Downtown Partnership of Baltimore Inc.
Studies have also been released in 2001 and 2006 with similar conclusions.  Each projected that the Downtown Baltimore area would need an additional 7,430 new apartments by 2011.  The city missed this projected benchmark by about 2,000 units.
According to another recent report by the Downtown Partnership, Baltimore developers have announced multiple building plans that, if completed, will total more than an additional 1,000 apartments in the Downtown Area by 2014.
Although not included in the report, Brown Enterprises Ltd. plans to demolish the the Morris A. Mechanic Theatre to make room for 600 new apartments split between two towers.
We'll keep you updated as more news arises regarding real estate in Downtown Baltimore.
Comments
Related Posts in Baltimore Real Estate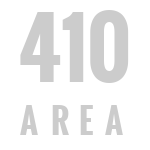 Downtown Baltimore Needs 5,000 New Apartments According to Study